Pile of Scrap Ep. 52: Back and Better Than Ever with Robin Wiener
Back and better than ever, the 2022 National ISRI Convention is, once again, a face-to-face event in Las Vegas, Nevada! As we all prepare for the biggest show in the recycling industry, ISRI President Robin Wiener discusses the victories ISRI has had over the past two years since the COVID-19 pandemic began and doubles down on what needs to change going forward. Although the organization is doing all it can to represent "responsible recycling," initiate a change in verbiage to create a better narrative and provide resources to members to create a more sustainable and resilient planet, Robin says that ISRI can't do it alone without the help of membership.
Watch this episode on YouTube here.
The Pile of Scrap Podcast is available on Apple Podcasts, Spotify, and Google Podcasts. Be sure to Subscribe, Rate, and Review Pile of Scrap.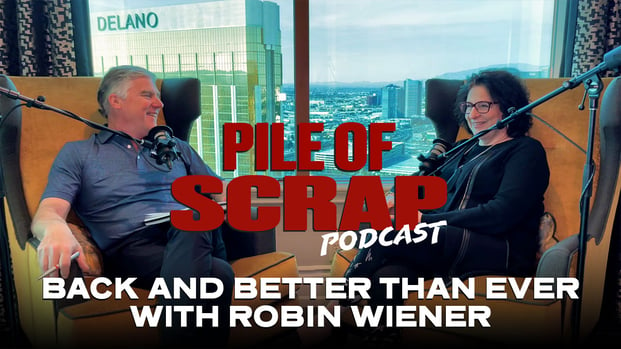 John Sacco and Robin Wiener
---
Transcription
Coming Soon