Pile of Scrap Ep. 53: Managing the Chaos with Gary Champlin
The recycling industry fights many battles day-in and day-out, but ISRI Chairman Gary Champlin says that the COVID-19 pandemic was more of a war than a battle for recyclers everywhere. Having been elected at the peak of shutdown and experiencing two years of sole virtual communication, Gary couldn't be more excited for what's to come at the in-person 2022 ISRI National Convention. Champlin joins the podcast to tell us all about his role in managing the chaos at the start of the pandemic and how ISRI has had major impact in representing the passionate people in this industry.
Watch this episode on YouTube here.
The Pile of Scrap Podcast is available on Apple Podcasts, Spotify, and Google Podcasts. Be sure to Subscribe, Rate, and Review Pile of Scrap.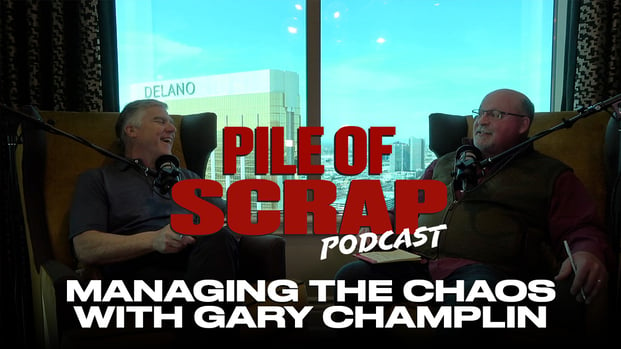 John Sacco and Gary Champlin
---
Transcription
Coming Soon