Pile of Scrap Ep. 54: No Borders in Recycling with Tom Bird
During a busy Day 3 of the 2022 ISRI National Convention, President of the Bureau of International Recycling (BIR) Tom Bird sits down with John Sacco to share insight on recycling from a global perspective. Tom shares how policymakers in the UK have been working against recyclers much like they have in the US, how the Russia/Ukraine conflict has created division and disrupted material trading, and how the BIR is continuing to make sure needs are met for members despite these challenging times we're experiencing in the industry.
Watch this episode on YouTube here.
The Pile of Scrap Podcast is available on Apple Podcasts, Spotify, and Google Podcasts. Be sure to Subscribe, Rate, and Review Pile of Scrap.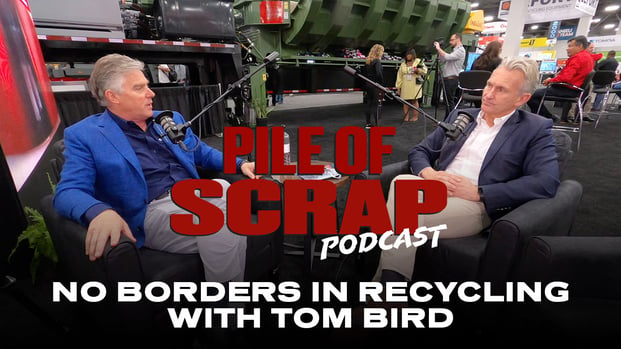 John Sacco and Tom Bird
---
Transcription
Coming Soon